All Major Home & Commercial Appliance Services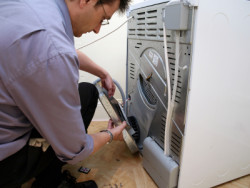 We all depend on many household appliances to keep our daily lives running smoothly, and without them, we'd become overwhelmed with mountains of chores and no time do them in. If you're a home- or business owner in Burlington County who needs appliance repairs, make sure to contact Area Appliance Services at the first sign of trouble. Our insured professionals will put our decades of experience to work for you to ensure you receive long-lasting, affordable appliance repair. Working with precision and care, you can count on us for refrigerator repair, dishwasher repair, dryer repair, and more. We provide fast and effective appliance repairs to make sure your appliances are running smoothly again in no time.
Appliance Repair Technicians You Can Rely On

Outside of our normal service hours, we are available for special appointments, so don't hesitate to contact Area Appliance Services whenever you're in need of home appliance repairs. Our goal is to ensure that our customers are satisfied with our workmanship whether the job is commercial dishwasher repair or residential refrigerator repair. We even offer a guarantee on all jobs for up to one year, and we stand behind our work. Call us today to schedule your service appointment!
Quality Customer Service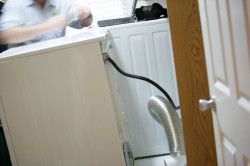 At Area Appliance Services, we aim to put the same amount of care into our customer service as we do our appliance repairs. We take pride in offering our customers superior appliance repair service that doesn't break the bank. Our experienced pros will never sacrifice quality or customer care to get work done faster or cheaper because Area Appliance Services believes in giving our customers the whole package! Don't hesitate to contact our team with questions about our services, warranties, or anything else. We want to help you resolve your malfunctioning appliances' problems swiftly, effectively, and affordably.
Garbage Disposal Repair
Garbage disposals are great for making kitchen cleanup easier. When they breaks down, though, you're left with a lot more work during cooking and cleaning at home. If you're in need of garbage disposal repair, Area Appliance Services is here to help.
Trash Compactor Repair
Trash compactors are great for reducing the amount of trash in your home, and if yours breaks down, you'll likely be ill-equipped for handling the higher volume of trash. Whether you need the entire machine replaced or just a few parts fixed, our team will be able to get the job done quickly and effectively. Call us today for reliable, affordable trash compactor repair.
Wine Cooler Repair
The luxury of having a cooler to chill your wines is quickly dampened when the appliance breaks down. When you're in need of wine cooler repair, you can count on the pros at Area Appliance Service to help. We offer efficient and cost-effective wine cooler repairs to get your machine fixed with little hassle or inconvenience to you.
When you choose Area Appliance Services for your appliance repair needs, you won't be disappointed. We offer a one-year guarantee on all jobs, and we're committed to providing some of the best customer service in town. No matter what you need, our appliance repair company is here to help!